Justin Costello pretended to be a billionaire, claimed he was a war veteran, and took money from investors for cannabis businesses. Instead, he spent that money on himself including funding his lavish wedding. On Wednesday, Costello pleaded guilty a few months after a dramatic capture by an FBI SWAT team in California. He could get up to 10 years in prison due to his fraudulent activities.
GRN Holdings
According to the case filed in Seattle Washington, Costello claimed to be a self-made hedge-fund billionaire who managed money for wealthy people including a Saudi Sheikh. He also claimed to have a Harvard MBA and to have been shot twice as a special forces veteran with shrapnel remaining in his leg. In order to pretend he was wealthy, Costello planned to buy an $11 million house, showing bank statements for GRN Funds. The $9 million bank balance actually belonged to another cannabis company.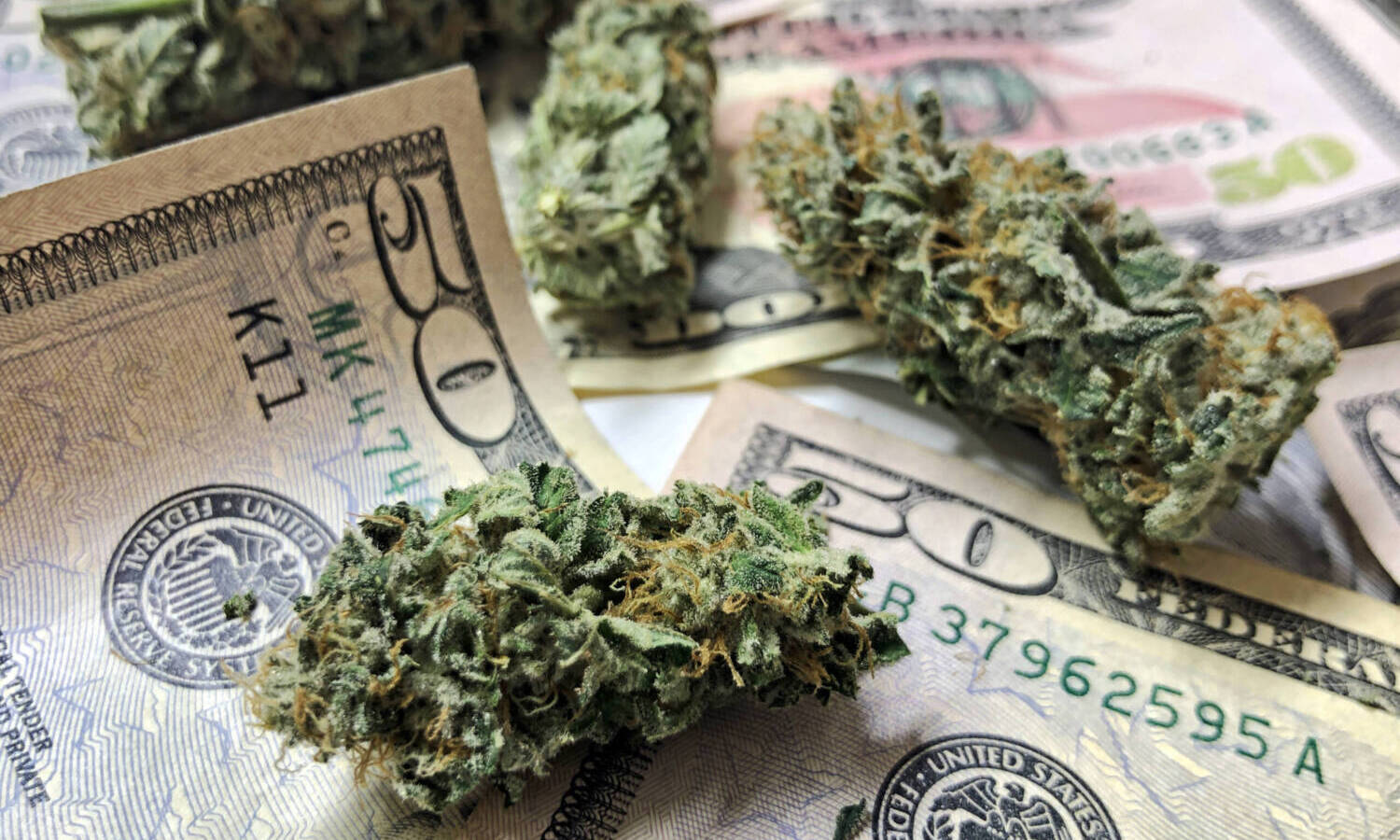 The unsuspecting investors bought stock in GRN Holding Company, thinking the shares would eventually trade publicly. Costello also convinced the investors to open an account at TD Ameritrade and that he would manage their money at a discount from his usual fees. Costello did not possess any securities licenses. Costello was taking a 20% commission on the trades, which were only in shares of Discovery Gold Corporation (which eventually became GRN Holdings). The trading in the shares artificially propped up the price increasing Costello's performance fees.
RELATED: Are Bad Actors In Cannabis On The Decline?
The cannabis con man kept the ruse up by putting out press releases claiming GRN Holdings was making acquisitions and that those companies had been vetted. Instead, Costello owned all the companies he claimed to be acquiring. In addition to that falsehood, a separately owned Costello company Renewal Fuels, made the acquisitions.
Ultimately, investors lost roughly $25 million in the GRN Holdings scheme.
Hempstract
Costello engaged in a similar scheme with another investor he convinced to invest in Hempstract Inc., which was trading at the time under the name Riverdale Oil & Gas. He also convinced investors to open a trading account and led them to believe he would be combining these cannabis companies into one larger entity.
By 2019, Costello told his investors that he had about 12 cannabis companies that he was planning to roll up into one larger company. He told the investors that these companies made millions in revenue, which was false. He continued to get more investor money as he claimed Hemstract was soon to go public.
Pacific Banking
GRN Holdings and Hempstract weren't the only companies Costello was playing games with. Green Market Report reported Costello's other company Pacific Banking was accused by Cann Distributors of failing to make millions of dollars in tax payments to the state of California on its behalf, as well as failing to pay vendor invoices. Cann was assessed $2 million in penalties by the state for not making those tax payments. The company also secured an order blocking Pacific from touching the roughly $2.8 million Cann said it had deposited with the bank that sees itself as a middleman between cannabis companies and traditional banks.
In addition to the issue over the tax payments, Cann Distributors also told the judge of a disturbing situation it learned about during the Costello deposition. The bank has apparently registered the Cann Distributor name in the state of Washington without telling the company.
RELATED: Cannabis Industry Takes On Deadbeat Dealers
The judge said at the time, "I have to say, that is the weirdest thing I have ever heard. I have never heard of an agreement that said one party could create a fictitious business in another state using the other party's name." The bank went through several ownership changes throughout the process. Pacific Processing was bought by Pacific Compliance, which was then bought by Renewal Fuels. It was also supposed to have been acquired by GRN Holdings (OTC: GRNF) which recently changed its name to Marijuana Inc.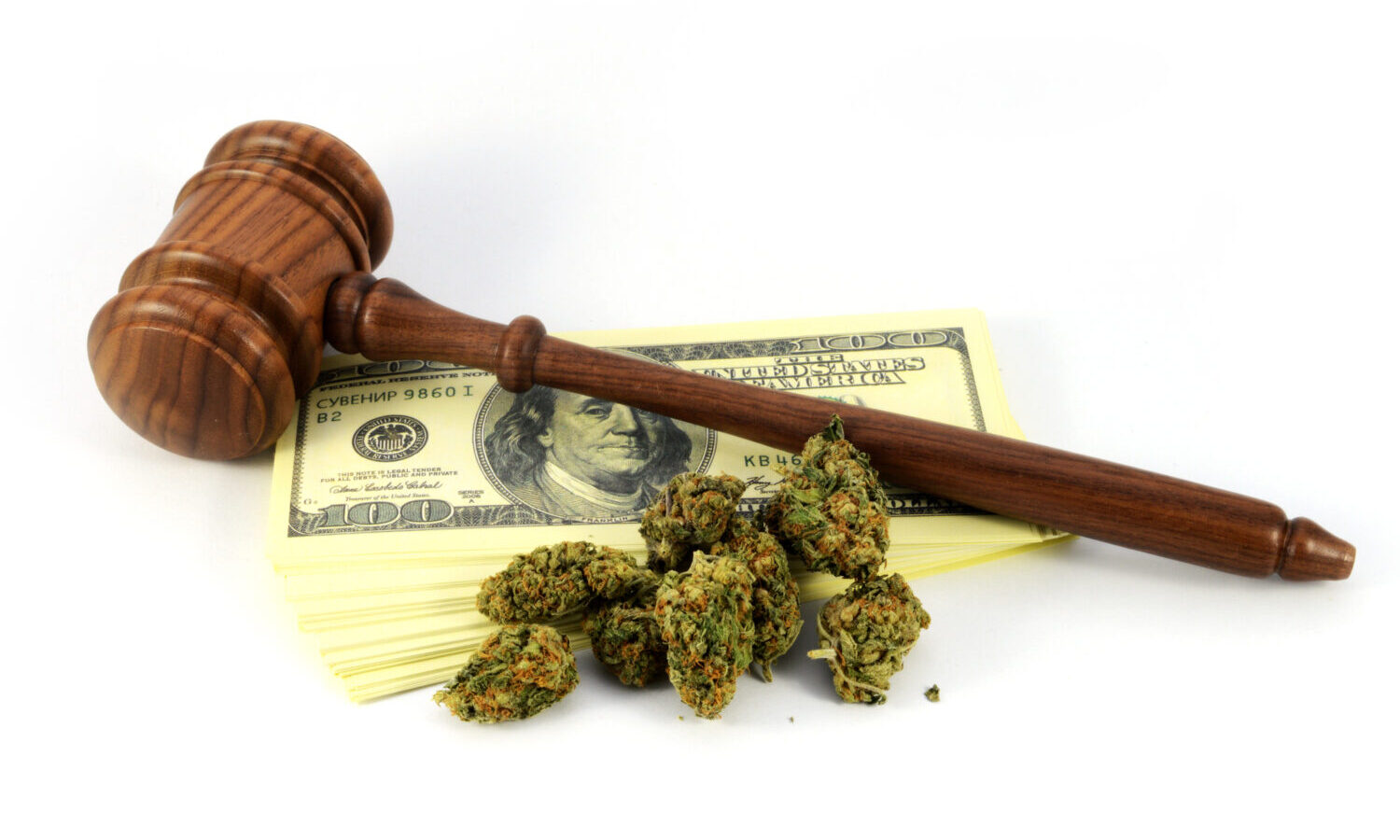 On the Lam
Last September, when Costello found out he was under indictment, he ran. He was captured by an FBI SWAT team in October and was held without bail.
According to court filings, he was found in a remote area near San Diego on Oct. 4. He was reported to have been carrying a backpack loaded with six one-ounce gold bars worth $12,000, U.S. currency worth $60,000, $10,000 in Mexican pesos and banking cards and checkbooks, prosecutors said in a court filing. Costello also had a receipt for a prepaid phone number in the backpack, along with a Washington state driver's license in the name of "Christian Bolter" with Costello's photograph, the filing said.
Pump & Dump
Costello paid stock promoters to pump up the penny stocks on Twitter and other social media. Once the shares began to rise on the purchases from his unsuspecting investors, he would then sell his shares at a profit and pay his promoters a share of the gains. It was a classic pump and dump scheme.
In October 2022, the SEC (Securities and Exchange Commission) charged Justin Costello for using a false persona, as a Harvard-educated military veteran and hedge fund billionaire, to defraud investors out of millions of dollars. In a statement, the SEC also charged Costello and David Ferraro, an associate of Costello's, for promoting the stock of several microcap companies on social media without disclosing their own simultaneous stock sales as market prices rose. The SEC also wants to bar Costello and Ferraro from serving as an officer and director and bar them from penny stocks.
The SEC statement said that Costello shared approximately $32,000 of his profits with Ferraro, and Ferraro profited approximately $41,000 from his own trading in this scheme. The SEC's complaint also alleges that Ferraro separately conducted his own stock promotion scheme respecting two additional microcap stocks, generating profits of approximately $68,000.
Restitution
As part of his guilty plea, Costello agreed to pay his victims $35 million in restitution. As part of his plea deal, his wife will not face any charges.
This article originally appeared on Green Market Report and has been reposted with permission.